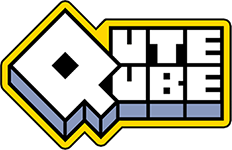 Qute Qube
A downloadable game for Windows
It a jump on all of the blocks to change their colors to the same type game.
Stop the annoying Bad Scientist in his quest for... I'm not really sure what. He just has an army of robots that are going after our hero.
Default Controls (Can be changed in settings)
Q - Jump Up Left
W - Jump Up Right
A - Jump Down Left
S - Jump Down Right
**** I have corrupted the files that went in to make this and my archive has been completely broken. I can't in good faith charge for this game anymore. If you've purchased this game and want your money back, feel free to hit me up.


Unfortunately there's a game breaking bug on the 2nd boss fight that will make the game unable to continue. Since I can't fix this I started rebuilding the game from scratch. It's now not even close to the same game that it once was.

Install instructions
If you're not aware of downloading games on Windows 10. You will be prompted about an unknown publisher. Unfortunately, I can't get around this at the moment.