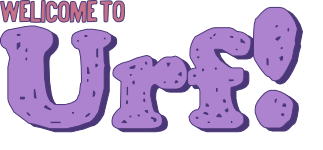 Welcome To Urf!
[Current build is Post Jam version]
"Welcome to Urf!" is a game where you play an explorer who lands on a planet as a vacation spot. Our explorer wants to try everything that they can like fishing the fish, picking the fruit, and mushing the mushrooms. When there's a little downtime, the explorer brought along their favorite game "Yodawg".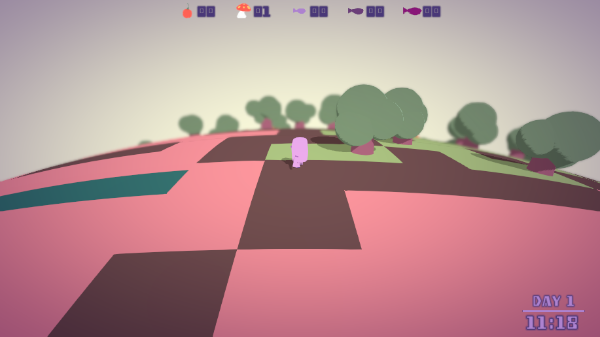 [Controls]

Arrow Keys / WASD - to move
Ctrl - Use whatever is currently hilted
Esc - Quit game / Quit minigame.
[Creator note]
This game was made for the 2022 Cozy Autumn Jam and is one of my first attempts at making a game that wasn't... mean? I tried to keep the gameplay as pleasant as possible while I explored a genre that's totally foreign to me. I tried to add a bunch little mini games and the such without missing the core gameplay experience that I wanted to have, the explorer is on vacation.
[Special Thanks]
Kenney for making monster maker. It gave me the basis for the explorer.
Sunny Valley Studio. Helped me make it rain.
Minion Arts. For providing the Toon Shader.
NotSlot. For giving me the bending world!